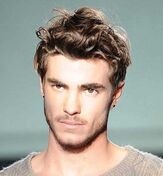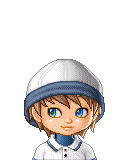 Merton Wimbledon is a character made by aOtisCat. Please do not use him without permission.
Information
Age-25
Job-Manager of Waterloo garage, owned by [1]Blueden ED.
Location-Near Centrecourt, Wimbledon
Height-2m (tall!)
Gender-Male
Backstory
Merton was born in St Georges Hospital, Tooting, on the 1st of September 1990, to Barryna Wimbledon (née Cottyh) and Tooting Wimbledon. He has been strong, tall and smart for the whole of his life. In 2012, when Blueden ED brought Go-Ahead London's Waterloo garage and its two routes that were upgraded, the 507 and 521. Merton has been best friends with Mattyin Blarkui, the owner of Blueden ED, for the whole of their lives. They both went to the same schools.
Future
He currently is helping Mattyin bid for more garages, including Putney, which is also Go-Ahead. If won, he will control Putney, as it is closer to his home.